7 Steps How to Pick Lingerie for a Girlfriend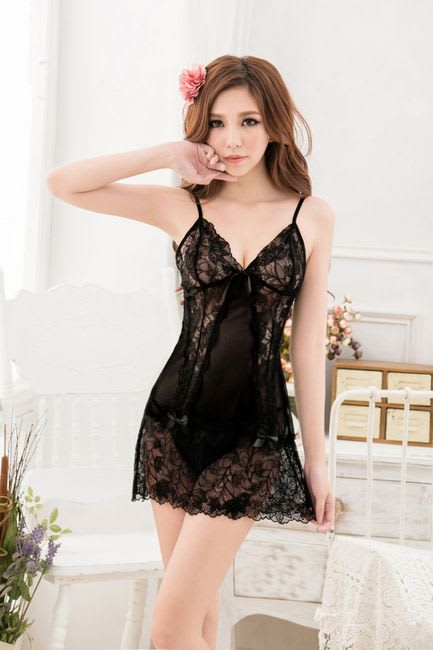 How to Pick Lingerie for a Girlfriend? Lingerie can be provocative or demure, impractical or useful, dreamily romantic or racy. As a gift, it is thoughtful and appropriate if chosen well.
7 Steps How to Pick Lingerie for a Girlfriend
1) Know her size before you go shopping.
If your relationship is too new for you to know her bra and panty size, at least get her dress size. When she has an upcoming occasion such as a birthday or Valentine's Day, asking her dress size so you can buy her a gift that will not spoil the surprise. Start by looking for her bra size (usually found on the label of the fastening). Look for other size clues in her usual everyday clothing. Write down whatever you find as sizes as you know are varied, you may find S/M, 10, L, and so on.
2) Pick from underwear or nightwear.
Some lingerie is meant to be worn under clothes while some is meant to be worn to bed, either for sleeping or sex. Panties and bras fall into both categories. Negligees and baby doll tops are usually nightwear. A chemise can be worn to sleep in or used as a slip under clothes.
3) Emphasize her best assets.
If she has gorgeous breasts, a plunging under-wire bra will emphasize them. If she has long legs, try panties with a high cut hip or sheer stockings and a garter belt.
4) De-emphasize body parts she is not comfortable with.
If she thinks she has a big butt, chances are she won't like wearing a thong. Similarly, don't buy her a short, tight-fitting camisole if she thinks she has a fat tummy.
5) Choose colors.
According to what looks best on her and what her favorite colors are. She might like pastel flowers, bright patterns or solid colors in satin or lace.
6) Comfortable
Think about what she feels comfortable wearing by herself and in front of you. Even though she might be wearing it for you, she is also wearing it for herself. You don't want to buy her something that will end up staying in her drawer.
7) Personality
Consider your girlfriends personality. If she is of the shy type, then you may want to choose something that is not too revealing as to not make her feel so exposed!
Article Source from wikihow.com